Description
Tumama Portable Soft Chalk Board Drawing Book Animal Marine Life Coloring Book DIY Blackboard Painting Drawing Board with Chalk
Name: Soft Blackboard Drawing Book

Suitable Age: Above 2 yrs Old

Theme: Animal / Marine Life
Size: about 22*25 cm/ 8.7*9.95 in 
Pages: 7pages, 12sides (More page )
Accessories: with chalks, pen holder
Description :
This is a chalk portable drawing book for baby's painting sensitive period which mostly starts at about 1 year and 2 year old.
Canvas material while the inner pages are made of plastic canvas. All of them are waterproof and easy to wash. It can be removed by the wet cloth. Convenient and clean to use.
Dustless Chalk ,colorful and safety
Give Your Child A Flying Star
Unlock your child's creative mind with our compact with chalk doodle book, this unique book allows your children to draw even when they're traveling.Most of baby start to draw something at about 1 years old,this period is baby's painting sensitive period.This draw book can let baby draw something on this,help exercise baby's perception of art.
Fill Mode Creative Play
Help kids develop creativity and hand-eye coordination while drawing,Parents can draw with their kids and enjoy the fun together on the book.
Waterproof and washable
Waterproof coating, washable and easy to clean,wipe it with a damp cloth to restore it. After the board is dry, it can be reused.reusable and reduces paper waster.The possibilities are endless!
Portable blackboard cloth book
Compact, flexible, lightweight, and perfect for traveling,Where to go, where to draw.
Tumama Portable Drawing Board Book DIY Blackboard Painting Repeatable Coloring Book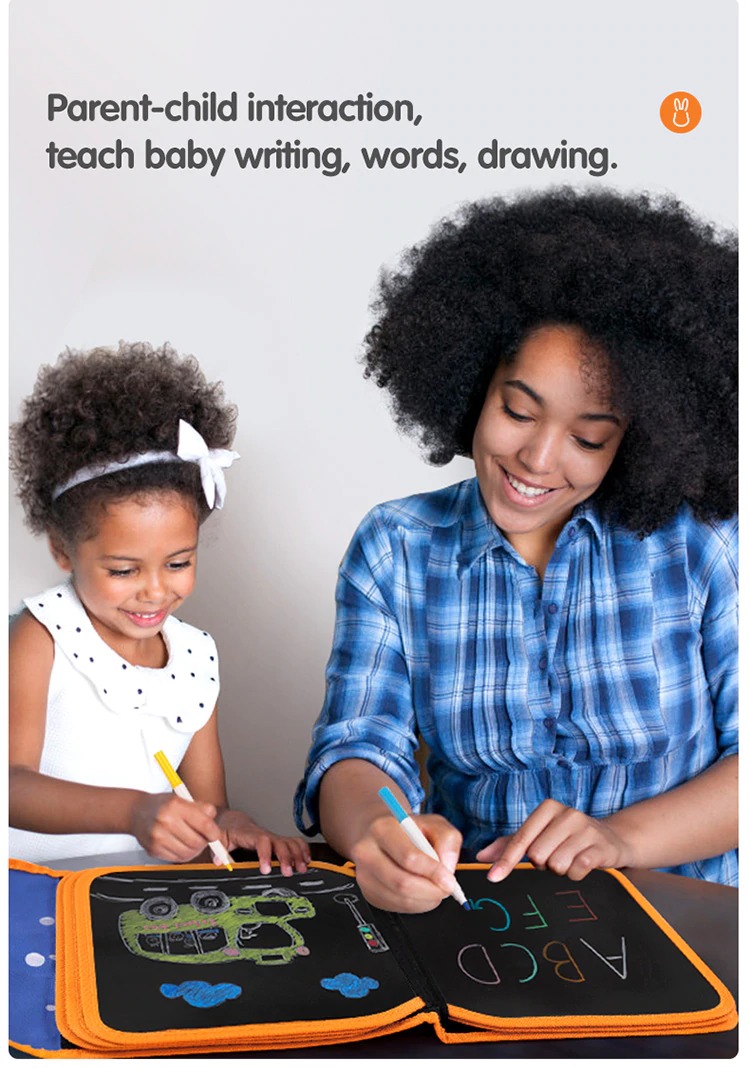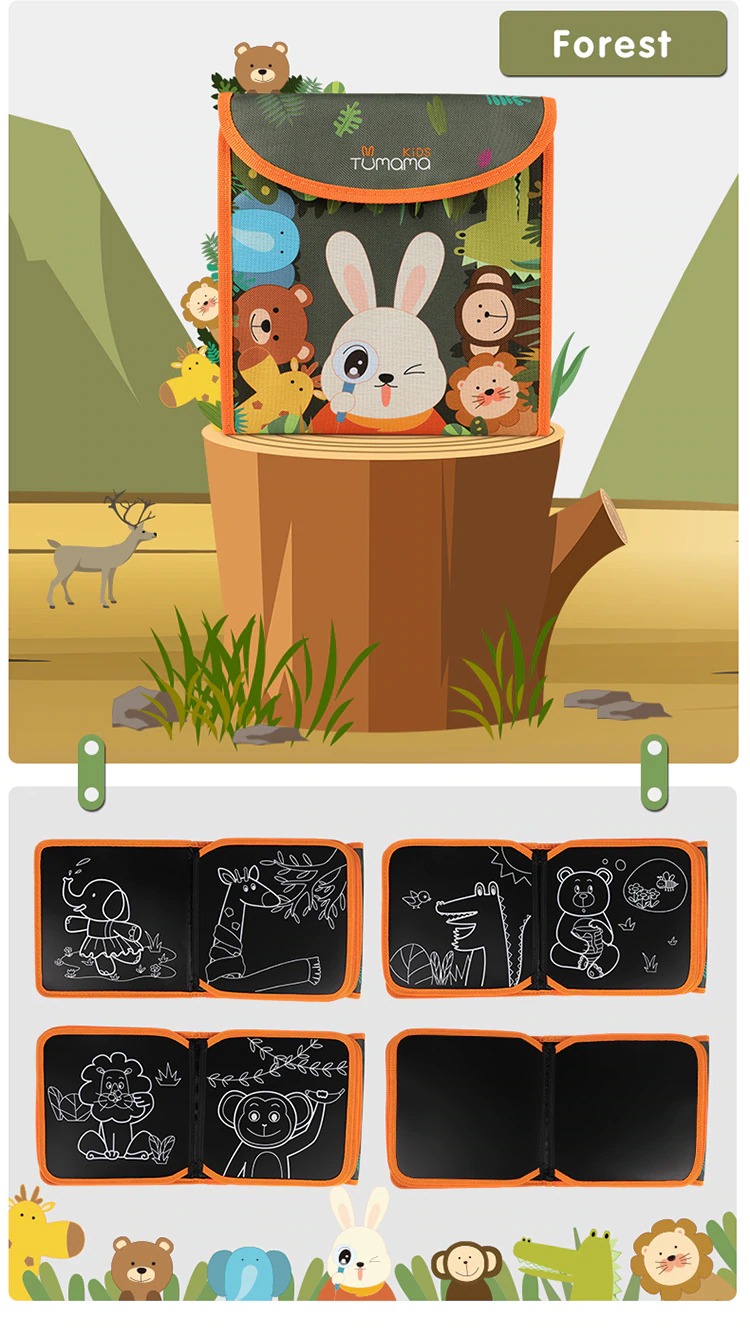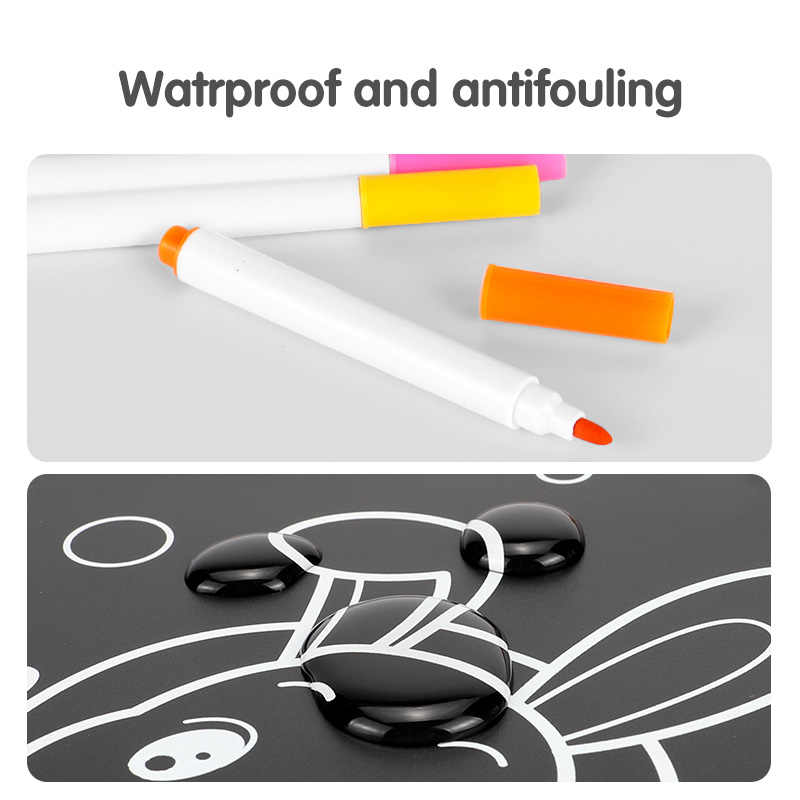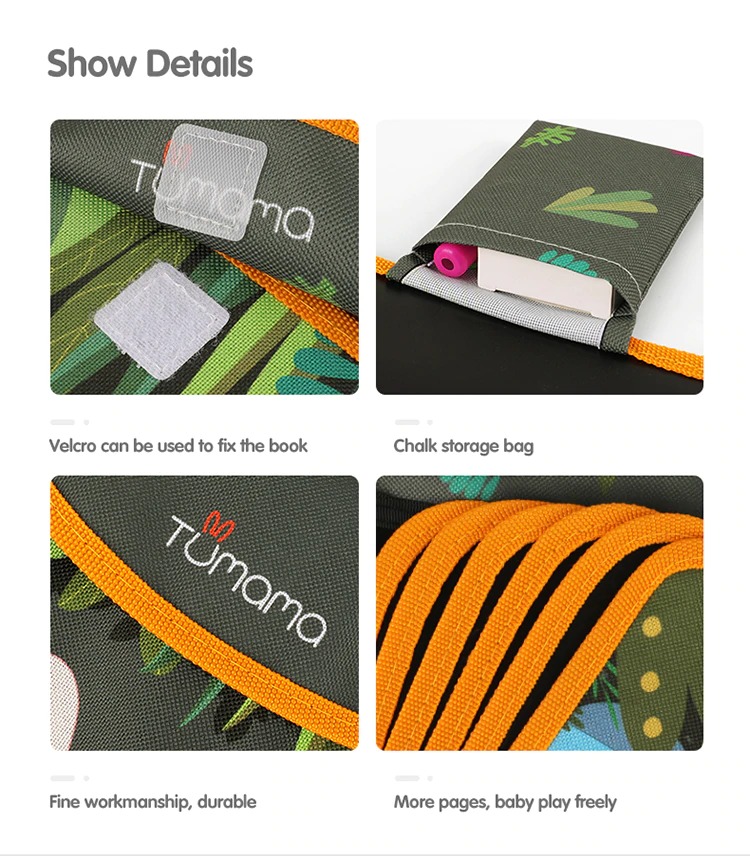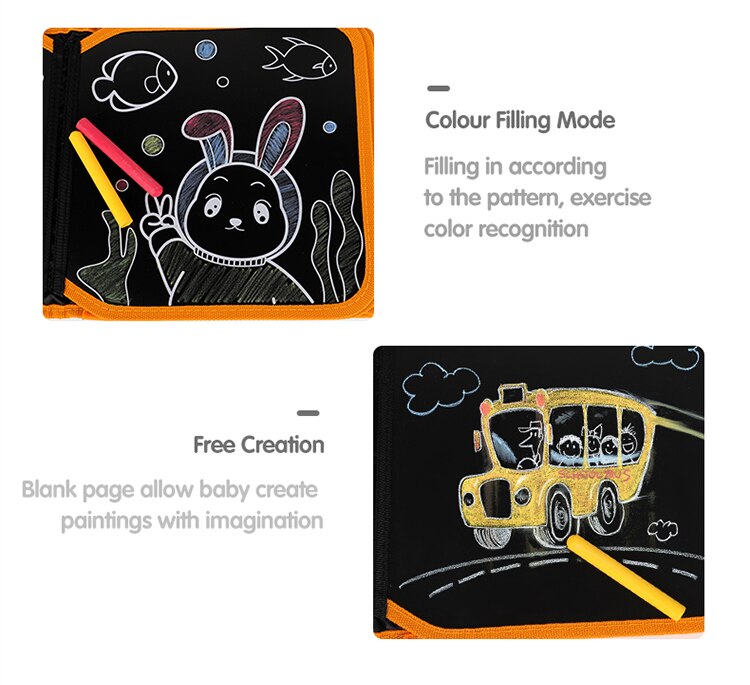 Tumama Portable Drawing Board Book DIY Blackboard Painting Repeatable Coloring Book