Description
Tumama Kids Baby Whale Mobile Phone Remote Control – Touch screen -Musical Flashing
Name: Baby Whale Mobile Phone Remote Control
Size:10.5×19.5cm
Feature:
Original Design-Double-side Whale Remote Control Touch Screen Babby Mobile
One size is button
The order size is touch screen mobile.
2. Multi-function Mobile Phone-Function Introduction
Button side:
Volume button. (3-speed volume)
Retro steering wheel. (360 angle rotation)
Laugh and cry. (16 sounds)
Number (In English)
Special effect and play/pause
Previous/Next (Switch sound sequence)
Center Ball (Press and eye glow)
Mode switch and shut down
Audio release (Tumama customize)
Touch screen side:
Piano (7 scales)
Animal (8 animal sounds)
Letter (26 English Letters)
Greetings (8 sentences)
Message (8 message effects)
Drums (8 drums)
Number (1 to 9 in English)
Color (7 colors in English)
Appellation (8 family appellations)
Telephone Ring (8 rings)
3.Safety Teether-Fish Tail And Fish Wings
As we know, babies like to bite anything, especially something held on their hands. And this behavior will hurt their tooth, if the thing is too hard, it will affect the baby's future tooth growth. So we use flexible teether to make large area coverage of this mobile phone, the soft material will not hurt kid's oral cavity.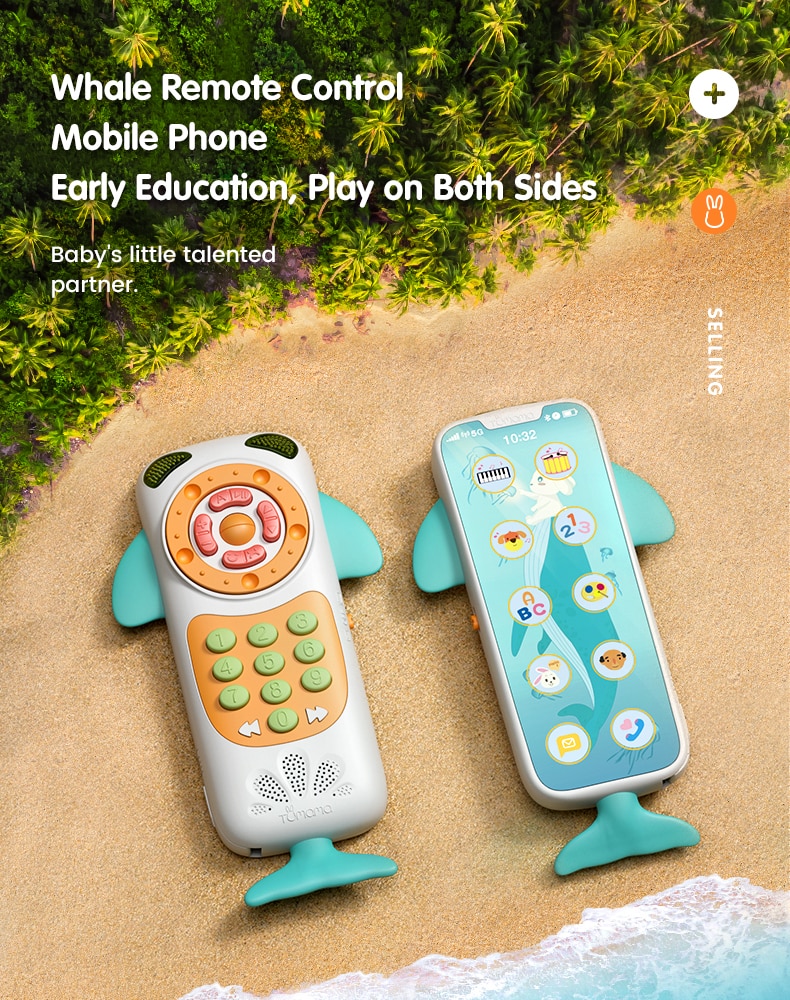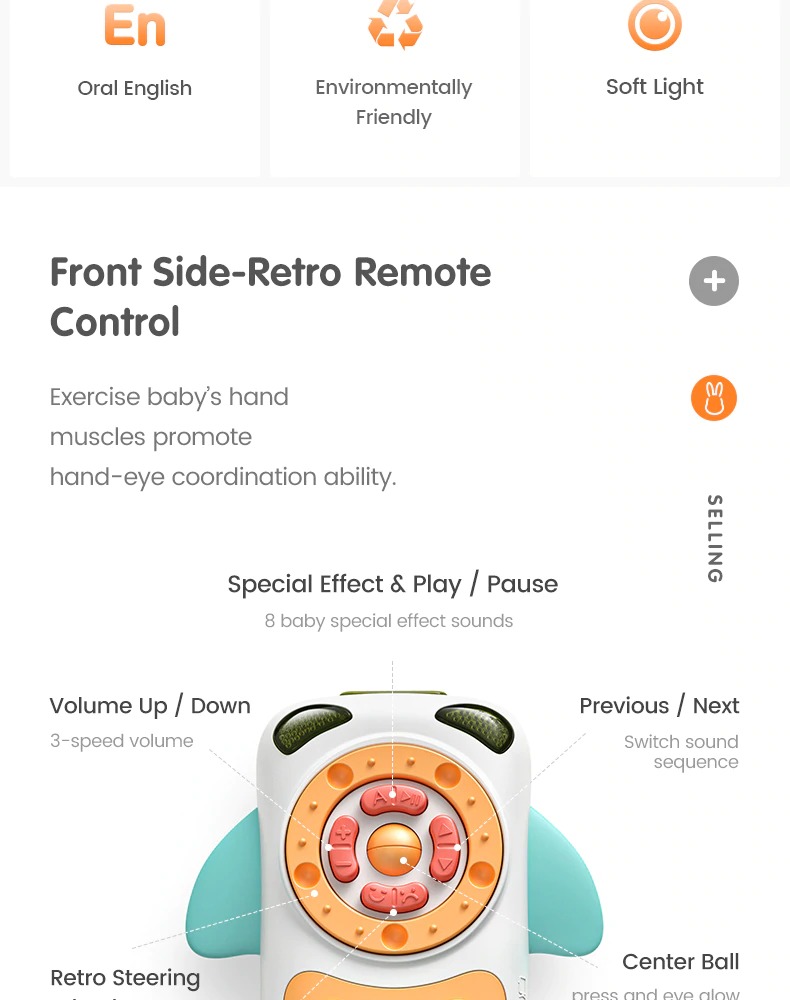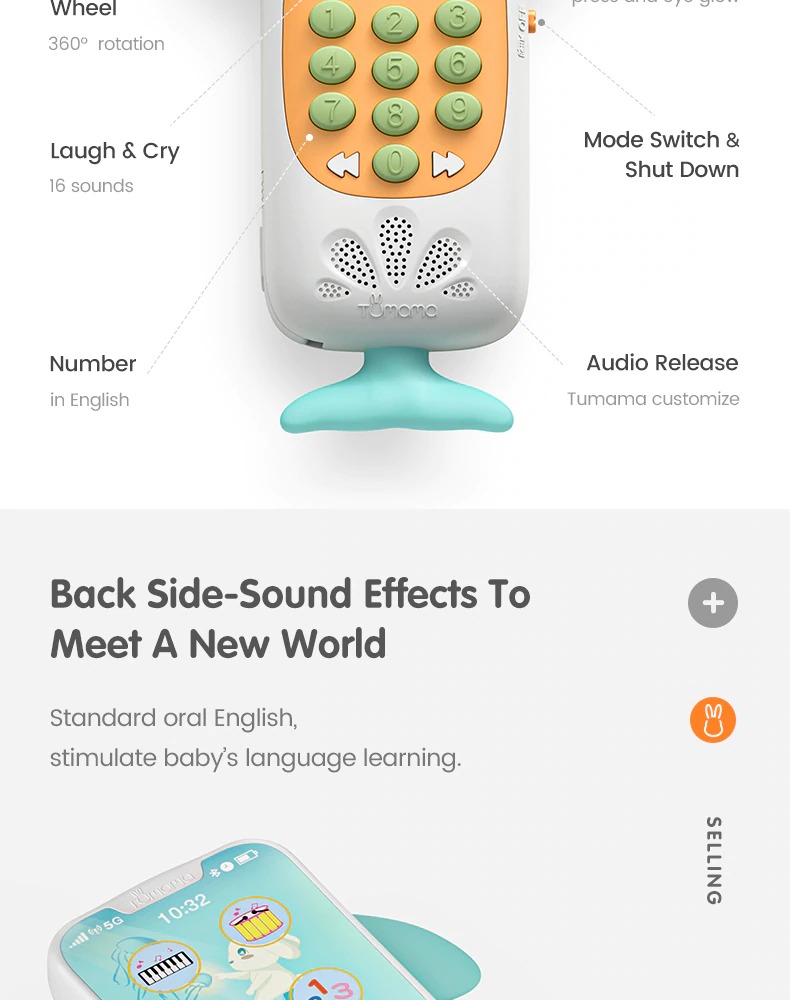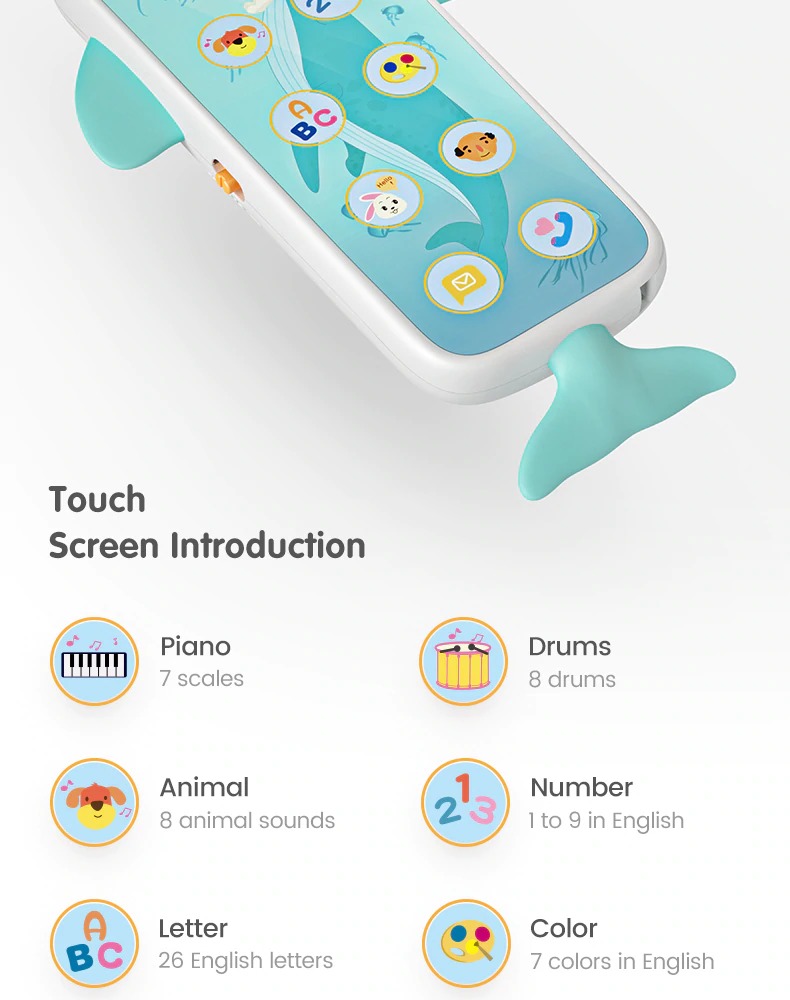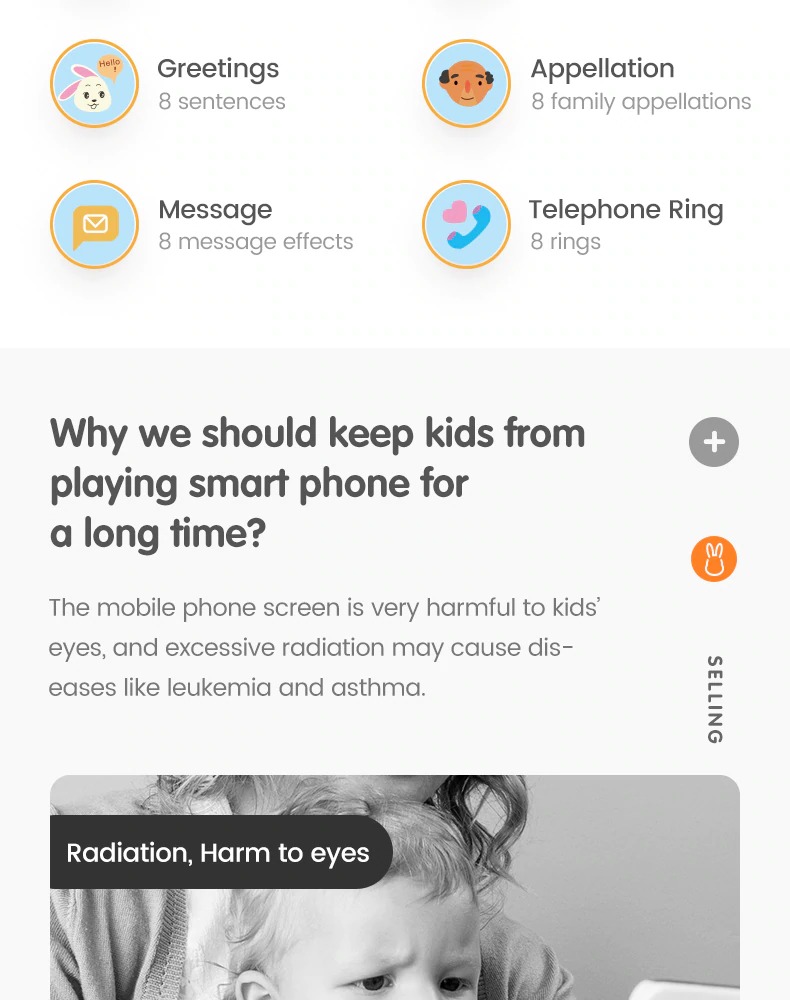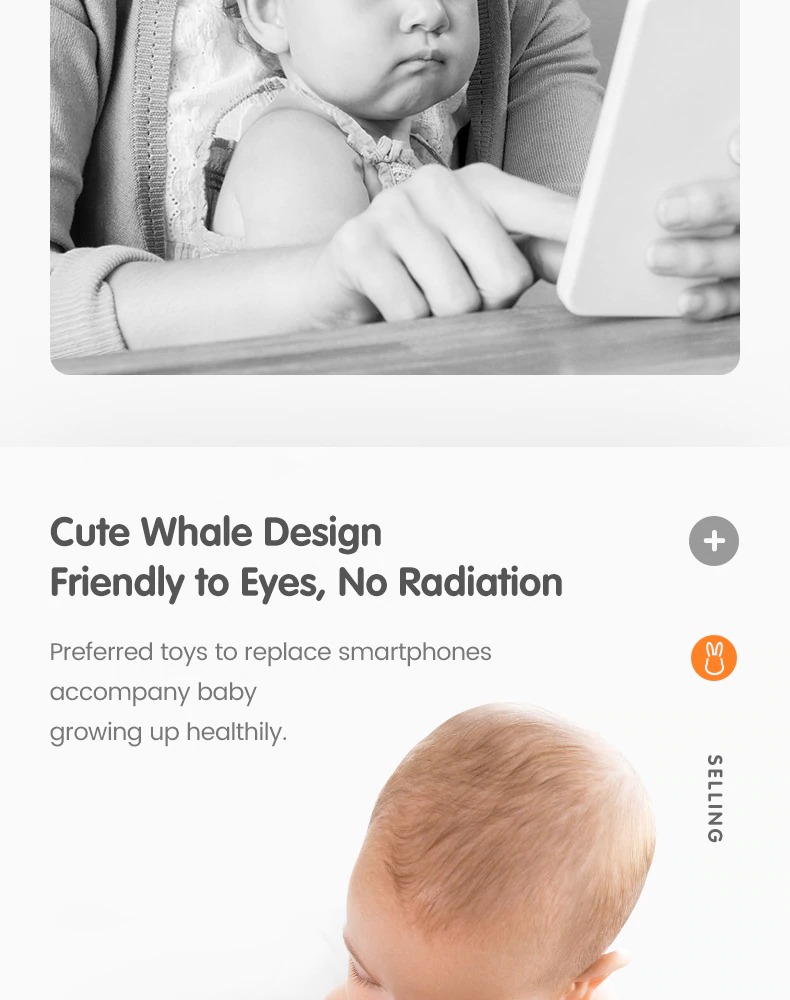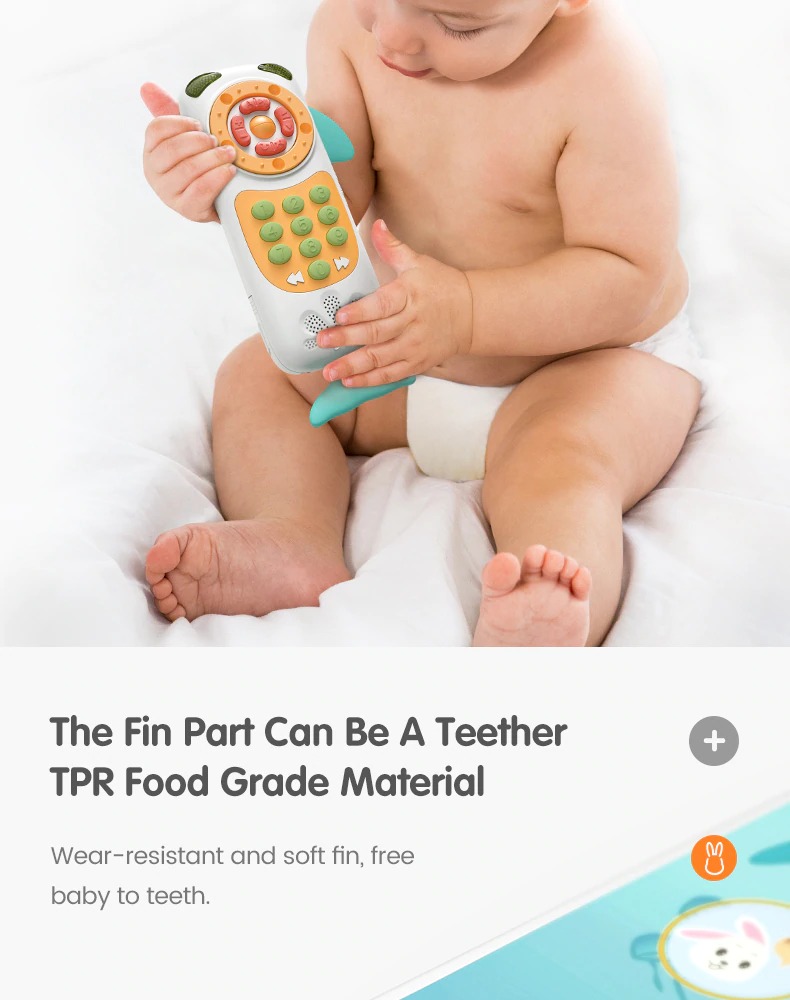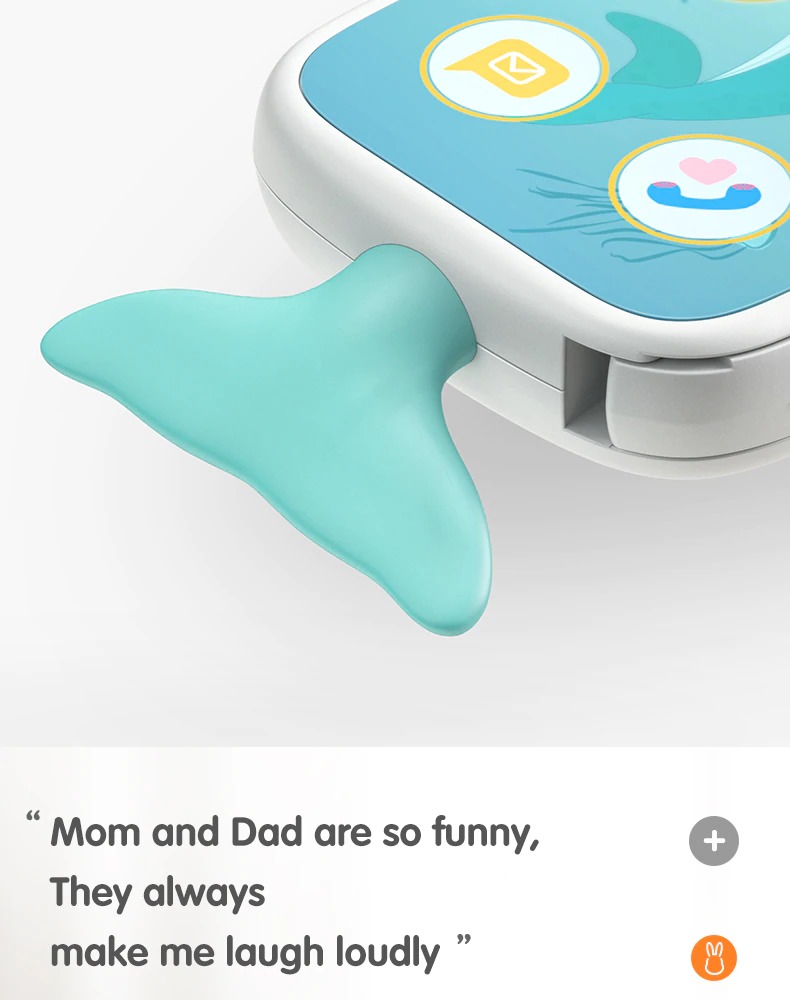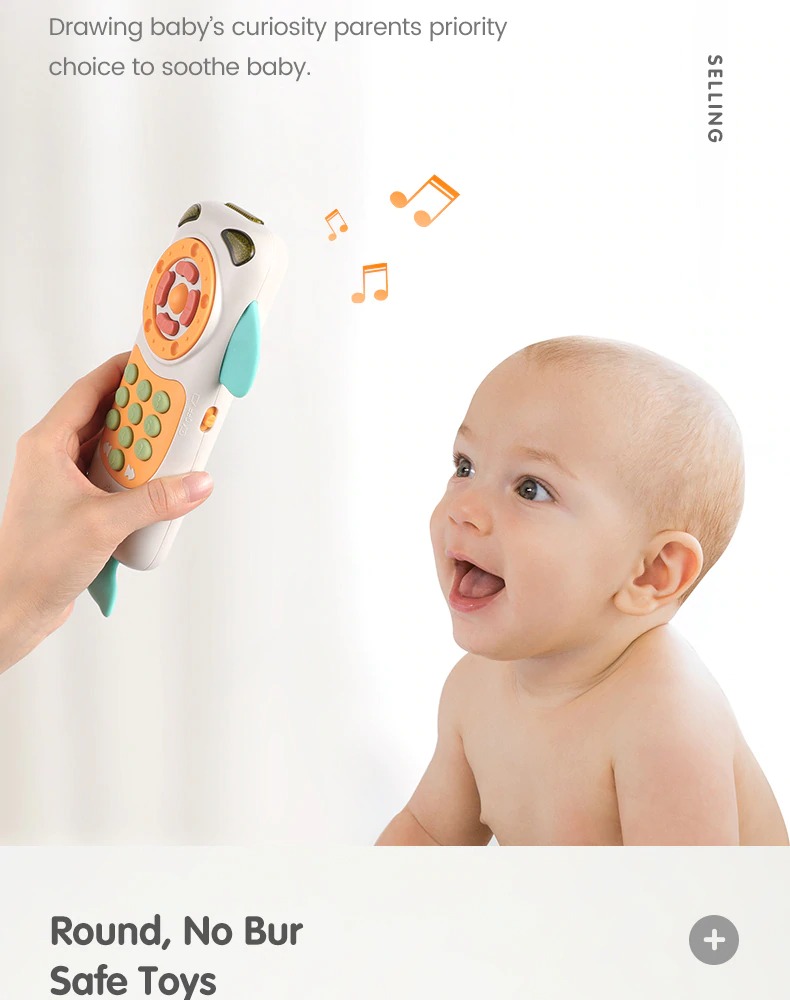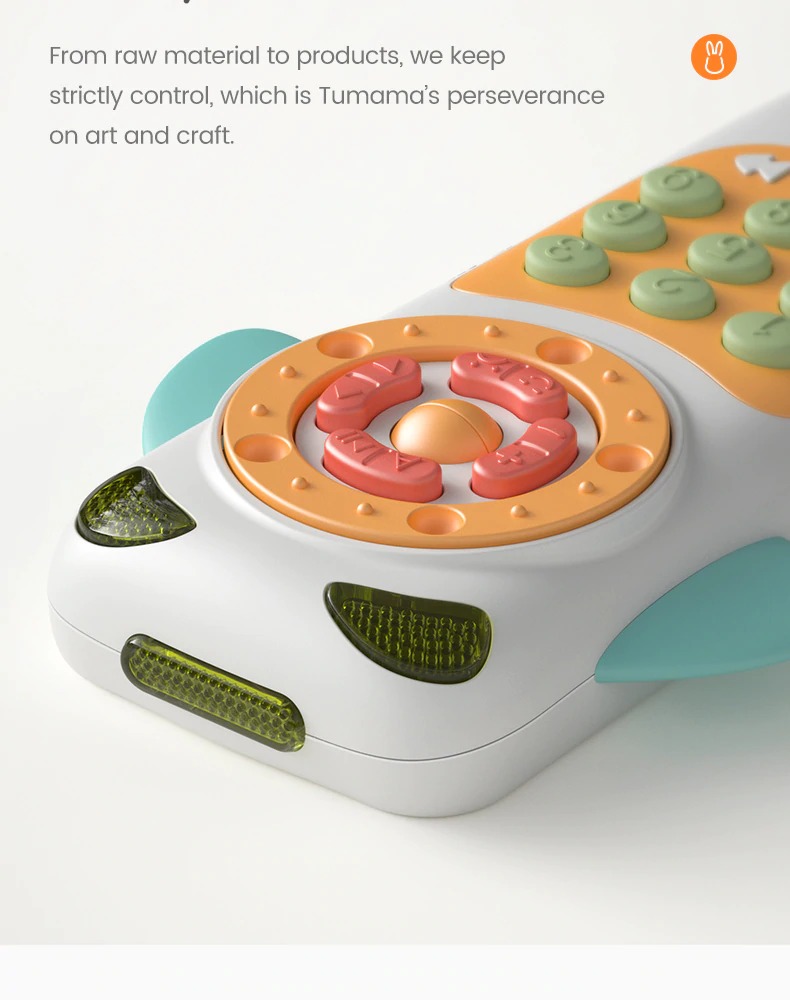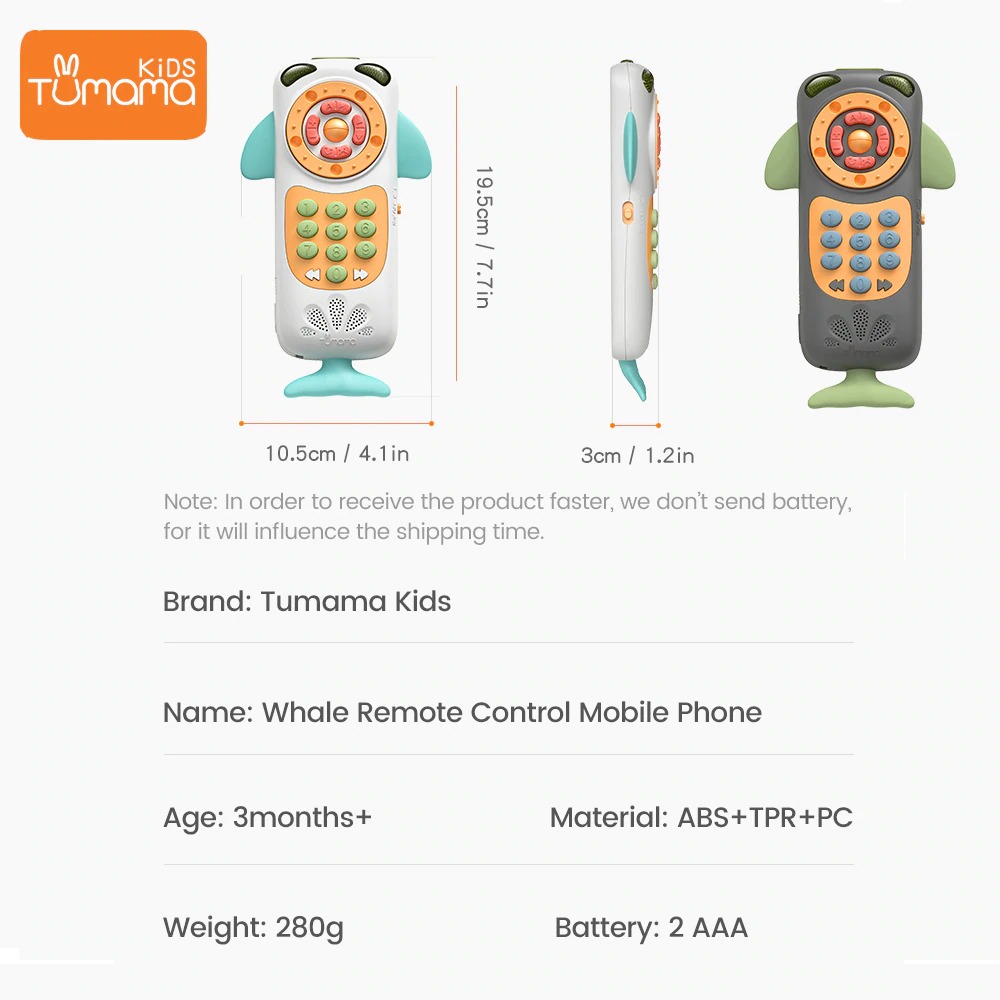 Tumama Kids Baby Whale Mobile Phone Remote Control – Touch screen -Musical Flashing